"Hello, DOLLY
I can tell, DOLLY-
You're still glowin';
You're polydactyl;
You're still goin' strong."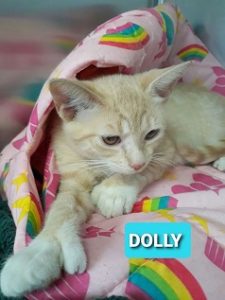 DOLLY is a 3 month old, adorable kitten with big front mitts.
Her polydactyl paws will put any Yeti to shame.
She was rescued in Levittown, and fostered with 2 dogs & 6 cats…all the pets enjoyed DOLLY's company.
To meet DOLLY by appointment at Last Hope in Wantagh, please complete & submit a cat adoption application found on the Last Hope website homepage.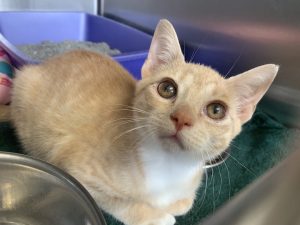 I've found my forever home! Thank you!