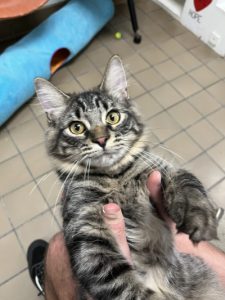 FANCY is Forlorn.
Her sister RUBY was recently adopted, & she doesn't know why she is alone in their cage.
Fancy This! FANCY could be YOURS
This longhaired, beautiful kitten is available at our Last Hope Cat Center in Wantagh.
She is a breath of spring because she was born on (or near) the first day of
spring .
FANCY & newborn kin were rescued at 4 days old with their Mom; then the feline family was fostered by volunteer Lisa.
FANCY knows Last Hope's motto:
"No Kitten Left Behind."
Please prove our motto true to the girls by adopting lonesome but lovely FANCY.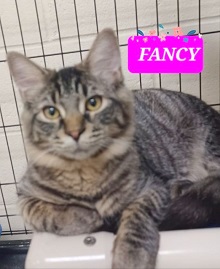 I've found my forever home! Thank you!