Say HELLO to HANNA.
She's a 7 year old Beagle with a belly that held many baby Beagles. She came from a Kentucky shelter on Saturday.
She is a sweetheart and has the look of so many female Beagles who were discarded previousl,y.and then found their way to Last Hope for a new leash on life.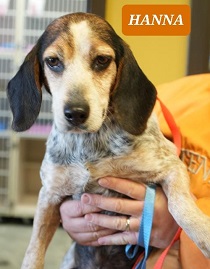 I've found my forever home! Thank you!