Say Hi to HUNTER
He's an adorable Beagle Boy who made the short but symbolic walk from Town of Hempstead Shelter next door to
Last Hope- the Unofficial LI Beagle Halfway House….(because we place so many homeless Beagles.)
HUNTER was an unclaimed stray at the town shelter. He's an amiable chap, a tad portly. about 3 years old…..
And his Beagle Claim to Fame is that he has distinct heart-shaped ? black markings on his back.
Are YOU a Beaglophile? Do HUNTER's heart-shaped ? markings speak to YOU?
If so, YOU know what to do.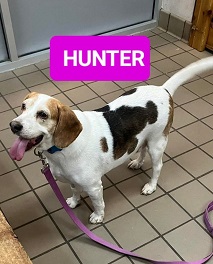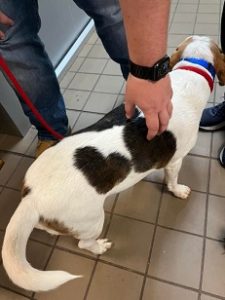 Come visit me at the Dog Adoption Center.
[contact-form 3 "Dog Adopt"]