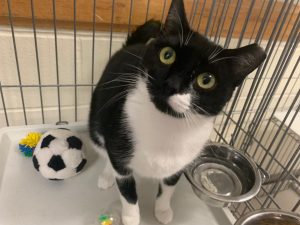 IVY Will GROW ON YOU.
This lovely tuxedo gal is quiet but sweet.
She isn't demonstrative when people walk by her cage, but she would appreciate a home of her own as much as our outgoing kittens & cats.
As far as we know, IVY may never have had a home..she was discovered to be friendly when trapped at a cat colony..FAR TOO FRIENDLY to be put back to fend for herself.
Hence, her ear-tip. Her badge of feline honor.
IVY hopes to be noticed at Last Hope.
She does know she was fortunate enough to be noticed as a friendly cat when trapped for TNR. She was spayed & ear-tipped but then whisked into the Last Hope cat adoption program. But she doesn't know about the "Happily Ever After " part of her budding story.
This pretty tuxedo is 1 year old and hopes you want to see her. To meet IVY by appointment at Last Hope in Wantagh, please complete and submit a cat adoption application found on the Last Hope website homepage.
On weekends only from noon to 5 pm, you can meet IVY without an appointment. But you must wear a face mask.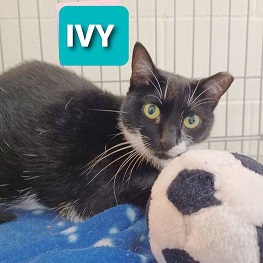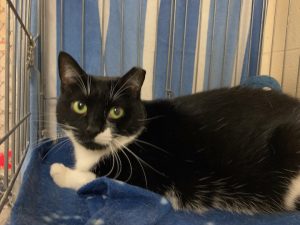 Come visit me at the PetSmart in Huntington Station, New York.
[contact-form-7 id="18343" title="mfmchugh"]