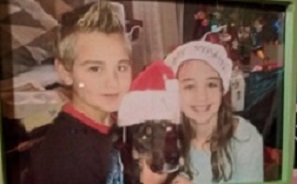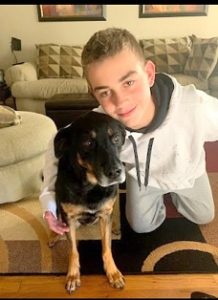 Justin Cettina's Fabulous Eagle Scout Project to Remake & Improve our Bench Conversation Patio has Ties back 10 years ago to a Last Hope with a Dog Named ZUMBA.*
Justin planned, fundraised, managed members of Troop 96 to demolish the old benches & construct beautifully built new benches plus make a step garden to Last Hope's side door & landscape our front flower beds.
His desire to benefit Last Hope with his Eagle Scout Project stems from his family's adoption of ZUMBA, a Lab mix from Last Hope 10 years ago.
Justin, now 17, grew up with his dog ZUMBA who is now 11. They are great friends.
It wasn't until a week ago when I found out ZUMBA was originally LAYLA, a stray Lab mix I took from Babylon Town Shelter to bring to Last Hope in 2012, that I realized , as Last Hope outreach coordinator , my mentoring Justin throughout his Eagle Scout project reignites a bond we first made via ZUMBA (aka LAYLA)a decade ago.
Much more about Justin's Eagle Scout Project & how our homeless pets establish long lasting bonds between Last Hope & kind families in my Babylon Beacon Pets column link below:
Last Hope is extremely grateful to Justin, Wantagh Troop 96 & the Cettina family including ZUMBA for adding such
useful & gorgeous patio benches to Last Hope's canine campus.