**THANK YOU to the TD Charitable Foundation**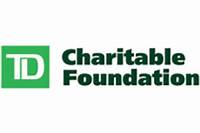 Last Hope received a $5,000 Veterinary Assistance Grant to help pet owners facing financial distress get the medical care, including spay/neuter, their pets need.
Because of the pandemic, we are facing uncertain economic times. Many people who've never experienced monetary hardship before are worried about keeping their jobs, businesses and/or homes.
This generous TD Charitable Foundation grant will enable Last Hope to assist qualified owners so people & their pets can stay together during and beyond the current COVID crisis.