There's a MOOSE on the Loose,
& He is So CUTE
MOOSE is a 7 month old Terrier mix with a tweed chest..
He is an adorable and arrived recently from the Bowling Green KY transport which was on its way to Last Hope shortly before the tornadoes hit KY towns near Bowling Green. MOOSE is a well-behaved and loving pup.
MOOSE shouldn't be LOOSE . He should be Tucked into Someone's or a Family's Heart and Home.
Meet MOOSE at the Last Hope Dog Center as long as you are wearing a face mask.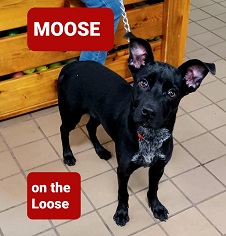 I've found my forever home! Thank you!