Pretty Puppy OLLIE
How cute is OLLIE?
Her ears suggest she is part Bunny Rabbit.
Get out the DNA test.
6 month old sweet, happy, playful puppy.
Good with dogs. OLLIE plays well with our puppy CHI CHI.
PLEASE CONTACT Last Hope Inc for more info.
No appointment needed to come meet this cutie
. But Need to wear a Face Mask.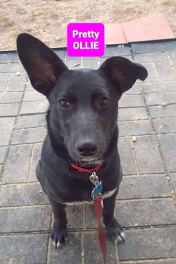 I've found my forever home! Thank you!