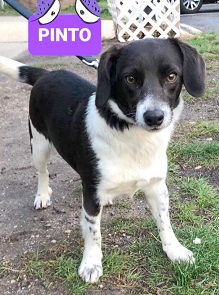 Meet PINTO Pup Pronto!
He is a 9 month old mix from Kentucky-maybe part Pointer or part Border Collie or part Heinz 57 or part friendly Fox Terrier.
No matter his breed make-up, PINTO is a sweet puppy ready to be shaped into a wonderful family dog.
Visit PINTO at Last Hope in Wantagh any day from 10am to 7pm.
I've found my forever home! Thank you!