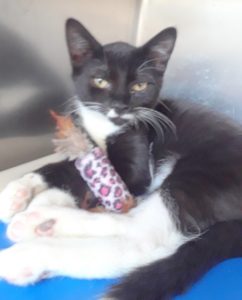 DIEGO is wondering if he will be as lucky as his brother TIMOTHY.
Not only was TIMOTHY adopted, but his Mom told a Last Hope volunteer she thinks he is a MENSA kitten because he is the smartest cat she ever had.
DIEGO knows he is very intelligent and lovable too.  Find out for yourself when you visit him at Last Hope in Wantagh and ask him to explain "cold fusion" to you. Yes, Dr. DIEGO PhD is bright and a delight.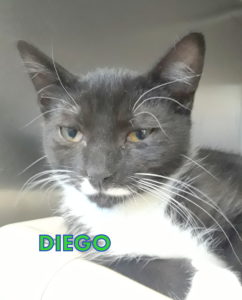 I've found my forever home! Thank you!