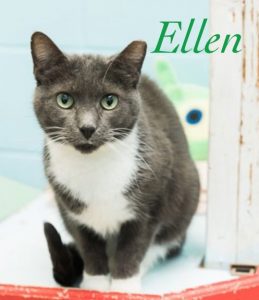 Ellen is one of Last Hope's overlooked sweethearts. She has been with us since 2017. Please come meet her. Adult cats make the best companions.
ELLEN is a beautiful Russian Blue mix with a white bib. She was born on Christmas Day, 2012. She can't figure out why she is at Last Hope now. She and her brother lost their home when their caretakers were evicted in Queens. Cats don't understand "evictions". They just know their familiar world has been turned upside down…..ELLEN wants nothing more than someone who will give her another chance to have a comfy and familiar world inside of a home.
I've found my forever home! Thank you!