Say HELLO to HAYDEN…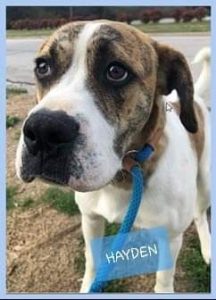 He is a young Hound mix with soft, expressive eyes.
And the only member of last weekend's "Texas Transport Trio" not to receive an adoption application his first week at Last Hope.
We wonder why.
HAYDEN is in the 50 lb range (full grown).
He's outgoing & friendly.
And ready & eager to step into a Home & a Family.
I've found my forever home! Thank you!