MAYBELLINE is a very pretty kitten with permanent eyeliner. Think of how much $$ an adopter will save on make-up for her.
This tabby and white cutie was found all by herself in Syosset.
She doesn't want to be alone anymore. MAYBELLINE would be thrilled to be adopted.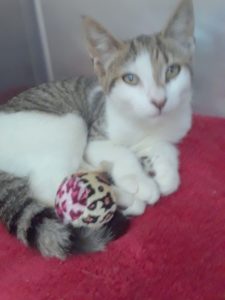 Come visit me at the Adoption Center in Wantagh, New York.