Miss SNOOPY's SMILING in FOSTER CARE…BUT She'd Prefer a FOREVER HOME.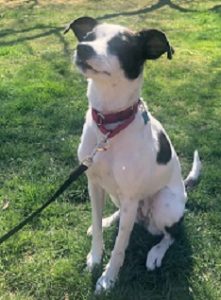 SNOOPY is a young, female Rat Terrier mix from a Southern rescue transport.
SNOOPY has been in foster care with Sandy our trainer because of the pandemic shutdown. While there, SNOOPY has made lots of progress because Sandy has been working with her. SNOOPY is getting lots of exercise and even practicing agility.
She is smiling, practicing her SIT STAYS & thoroughly enjoying life in a home with a lovely yard.
They are working as a team, and SNOOPY is getting over her fear of men and new people.
SNOOPY would do best in a quiet home without small children or other dogs.
If interested in adopting SNOOPY, she can be shown by appointment.
Please call 631-946-9528.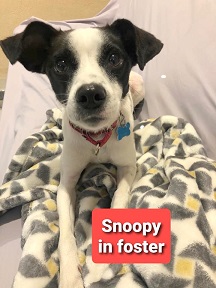 I've found my forever home! Thank you!