MISS MOLLY…
… is another adoptable Beagle from our 7 Kentucky hoarder house hounds. 80 dogs were removed from the property. Some were living in an old school bus parked there. Others were living 2 to a small, filthy crate.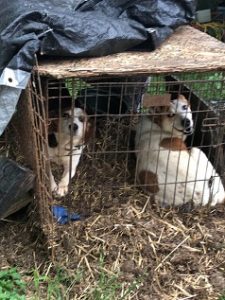 MOLLY is 3 years old & very sociable. She, like the rest of her hoarder rescues, needs practice with leash walking & housebreaking because hoarder dogs are rarely taught these skills in the midst of the mayhem.
MOLLY is smiling.  She knows her special person or loving family is out there. She & Last Hope believe MOLLY'S special peeps will be drawn to her soon.
Please email our dog coordinator Letty at lettycanals@gmail.com to make an appointment to meet her at Last Hope in Wantagh.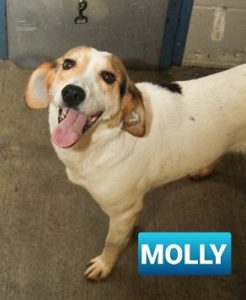 I've found my forever home! Thank you!