There's Been a Twist in OLIVER's Life.
He Needs a New Home Without Kids ..
and preferably without other dogs.
OLIVER, age 6, is indifferent to other dogs.
He's a Cocker Spaniel-size mix and
Resembles a Smooth Border Collie,
He originally came to Last Hope from a Kentucky shelter several years ago.
OLIVER really appreciates companionship.
He prefers low key companionship because he's a low key kind of guy.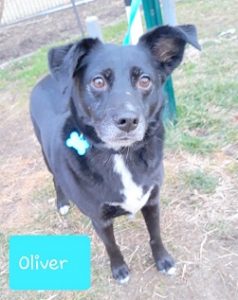 I've found my forever home! Thank you!