PEBBLES is America's quintessential family dog:
1) She's a Labrador Retriever…the most popular breed in the
US.
2) She likes kids and other dogs.
3) She can sit, stay, down, and give her paw on command.
4) She loves to play ball, can catch the ball on a fly and
drops it w/o being asked to drop it.
5) She's young…about 3.
6) She is a beautiful Lab.
7) She was just spayed, is UTD on shots, HW tested, ready to
go. Her bags are packed.
8) She needs her own family to love forever.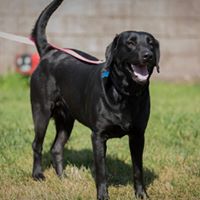 Meet PEBBLES at the Last Hope Dog Center in Wantagh.
I've found my forever home! Thank you!