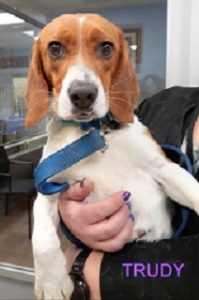 TRUDY is a beautiful, young Beagle from a Kentucky shelter.
She is a bit timid, but does better when in the company of other dogs, especially a Beagle.
She also is more relaxed right now around men than women.
She will need TLC to help her acclimate to a suburban setting, and will do better in a home with another dog who can "show her the ropes".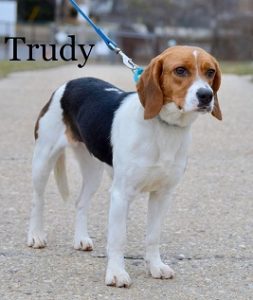 I've found my forever home! Thank you!