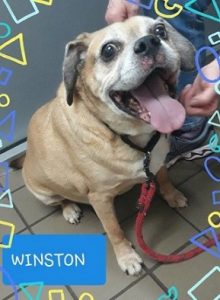 Welcome WINSTON …
He's an older Puggle with a big smile on his face.
WINSTON is a stout fellow from Brookhaven Town Shelter.
He's as pleased as Puggle punch to meet our many volunteers.
WINSTON hopes he'll also meet someone nice who'd like to adopt an older, stout Puggle with a smile on his face.
I've found my forever home! Thank you!