DUCK is a handsome Hound/Pointer pup,
tall & leggy, a year old. He says:
"I'm still a DUCKLING dog.
I have a tad more growing to do."
He's quite friendly too, but has lots of puppy energy.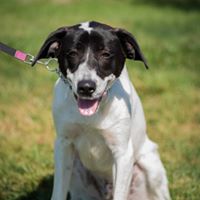 DUCK gets along well with other dogs but cannot be in a home with cats.
He is doing well with consistent training at Last Hope, In fact, our trainer is fostering DUCK in her home.. He loves supervised play groups with other dogs. DUCK attended a weekend training seminar in Maryland with our trainer and a Last Hope volunteer.
He is a big boy and needs a dog savvy owner who will be consistent with DUCK.
He's hoping for a new home
and a new name.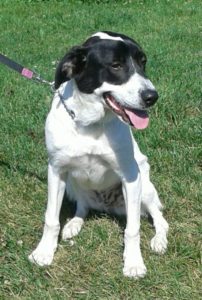 I've found my forever home! Thank you!