This PEACH is within Reach.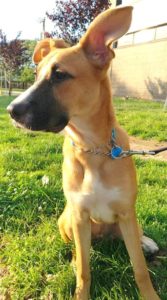 PEACH is as sweet as can be- affectionate & playful.  She's an 8 month old Shepherd mix puppy at Last Hope Dog Center in Wantagh.   Visit 10 am to 7pm any day to see for yourself. PEACH is leggy and growing as we speak. She may have some Dane DNA. PEACH was well-behaved alongside 3 other Last Hope dogs at the LI Vettes Car Show.
By the way, she is not a Georgia peach. PEACH is a Kentucky peach from Bowling Green Shelter.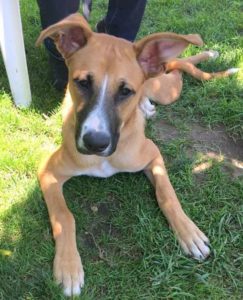 I've found my forever home! Thank you!