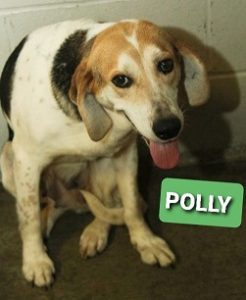 POLLY Needs a Real Home!
Right now POLLY & 6 female , Beagley hoarder housemates (some related) came to Last Hope on a rescue transport from Kentucky.
80 dogs were removed from their hoarder house.
POLLY is 3-4 years old, and about 35 lbs. She is a tad shy & needs leash walking practice. (Many hoarder house dogs have never seen a leash until the day they are seized by authorities. )
LOVE tends to be a new commodity for pets removed in huge hoarder situations.
POLLY will soak up the LOVE Last Hope volunteers have to offer which will pave the way for years of LOVE in the FOREVER HOME we seek for POLLY.
Please email our dog coordinator Letty at lettycanals@gmail.com to make an appointment to meet her at Last Hope in Wantagh.
* Below photo from POLLY's hoarder house: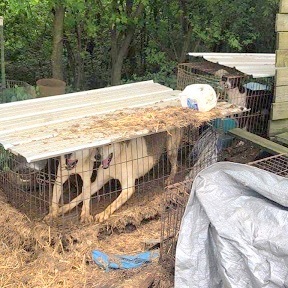 I've found my forever home! Thank you!