SHILO is a SHE….
…and SHE is a Husky…
SHILO came to Last Hope from a Virginia shelter.
She is very sweet and lived with an extra large Husky.
She's 9 years old & somewhat overweight.
Animal Control in VA made her irresponsible, former owner surrender both Huskies or face charges.
Neighbors found the big Husky outside on a lead after he almost hung himself.
(Not sure which rescue took the Big Boy)
SHILO is safe with Last Hope now.
We are looking for an adopter who will always cherish her as Family.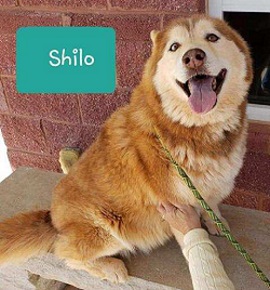 I've found my forever home! Thank you!